Want  to  Found your Special Steel Pipe and Tube ?
Seknoic Metals  Group Manufacture and Supply  Various  Kinds of Pipes and Tubes Application for Industry,Medical ect,Such as Seamless Steel Tube,Welded Pipe,Capillary Tube,Heat Exchanger ,U Bend Tube ect ,Tubes In Materials of Titanium Alloys,Nickel Based Alloys(Inconel,Incoloy,Hastelloy,Nimoinc,Ect) and Cobalt Based Alloys and  Staniless Steel Pipes and Tubes Such as 304 and 316L Pipes.
                                          Should the material you desire not be included, please contact us anyway! We' ll find a solution.
Nickel Alloy Tubes are made of Nickel based materials such as inconel, Hastelloy, Haynes, invar alloys ,they are The high-temperature alloy tubes can withstand a certain stress at a high temperature of 600 to 1200 ℃ and has the ability to resist oxidation or corrosion.mainly Application for o  high-temperature environment and Corrosion resistant industry.
Titanium alloy tubes are light in weight, high in strength and superior in mechanical properties.It is widely used in heat exchange equipment, such as tubular heat exchangers, coil heat exchangers, serpent tubular heat exchangers, condensers, evaporators and transportation lines.Many nuclear power industries use titanium tubes as standard tubes for their equipment.
Capillary Tube are tubes with small outside diameters less than 10mm,they can be produced with material of nickel alloys,such as inconel,invar,kovar, and titanium alloy and Stainless steels,widely used for precision optical scale circuit, industrial sensor, electronic equipment circuit protection tube ect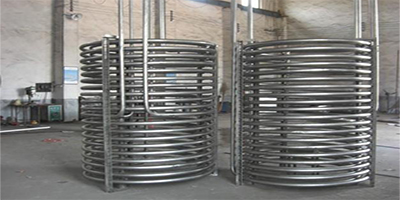 Coil Tube (PEX)
Materials

Grades

Standards

Types

 Staniless Steel

304L,TP316/316L

ASTM A312,ASTM A213,A269 A270

Seamless Tube




Weled Tube




U-Bend Tube




Coil Tube

 Nickel Alloy Tube

Inconel 718, Inconel 625, Inconel 600, Hastelloy C276, Hastelloy B, Invar 36, Kovar,Incoloy 800,Incoloy 925

ASTM B161, ASTM B163, ASTM B165, ASTM 167ASTM B407, ASTM 423, ASTM B444,ASTM B619, ASTM B622, ASTM B626, ASTM B668, ASTM B677, ASTM B690, ASTM B729

Titanium Alloy pipe

Titanium seamless pipe(Gr1/Gr2) Titanium Weled Pipe

ASTMSB338,ASTMB337, ASTM B861, ASTM B862
•••Your Pipe and Tubes Partner•••
Outside Diameter

Seamless Tube:6.0mm -350mm  

Welded Tube:6.0mm-620mm 

Capillary Tube:2.0mm-10.0mm

Coil tube: 5.0 - 25.4mm

O.D. Tolerance

According to Clients Specify Standards

Thickness / Tolerance

0.5 - 3.0mm, coil tube: 0.3-2.0mm, +/-10%

Length / Tolerance

5.8meters or 6meters or customized, ±0.5mm

Process Method

 Code drawn, Bright annealing, Inside bead removing

Finishing

Bright annealing

Satin / Sanded / Brushed / Hairline HL: 180 grit, 240 grit, 320 grit

Bright: 400 grit, 600 grit,  Mirror: 800 grit / 8K

Application

Boiler, Heat exchanger, Condenser, Uperheating steam tube, Boiling water pipe

Packaging

Each Tube packed by plastic bag individully then bundle or customized
Call us today at 0086 15921454807 or email info@sekonicmetal.com
Canot found the information or the material or the products  you want to?